The internet is a great place to build relationships with other police wives, and these police wife blogs are a great place to start.
When I think about my husband's grandmother, I can't really imagine how she managed day-to-day life when she was my age.
Her husband was a game warden. She sometimes wouldn't see him for like a week, let alone talk to him.
After all, it's not like he could just text her throughout the day, much less any of the other communication methods we have now.
I imagine it must have been pretty lonely at times.
For all its potential downfalls, we're pretty blessed to have technology that allows us to connect with our husbands and others anytime, anywhere. The opportunities to connect are huge!
And because of that, it's easier than ever to get to know other police wives. Because when you get the opportunity to talk to someone who just "gets you", it's like balm to the overwhelmed, burned-out soul.
That's why you should definitely check out these awesome police wife blogs to help connect with other police wives – with a little background info about each of them to help you see if they're the right fit for you!
8 Helpful Police Wife Blogs You Should Know About
Love and Blues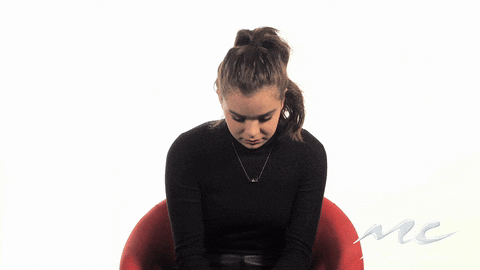 Ha, I'm sorry – I realize this is a shameless self-plug, but come on. If I'm going to have a list of must-read police wife blogs, I've got to start with mine (as humbly as I possibly can :))
If you'd like to read my personal backstory, check it out here 🙂
Proud Police Wife
Rebecca runs Proud Police Wife, and she is basically the sweetest person I've ever met.
She has lots of great resources for police wives!
Ammo and Grace
Cote runs Ammo and Grace, which is a blog entirely devoted to helping Christian police wives.
I love reading her thoughts. She writes in such a thought-provoking way!
Humanizing The Badge
I love Elizabeth Shiftwell's down-to-earth writing style at Humanizing The Badge – and, of course, the organization's mission to support law enforcement officers!
Wives on Duty Ministries
Wives On Duty Ministries is run by Alison Uribe, who has encouraged me personally many times over the years! I'm so grateful to her on a personal level.
I know she has an amazing heart for police wives. I know you'll love her insights on bible verses as they relate to you and your officer!
The Police Wife Life Blog
The Police Wife Life Blog is run by Melissa Littles, who I adore. Her post, Selfish Is Not An Option, really helped me set my expectations for police wife life from the very beginning. She is awesome!
Child At Heart Blog
Deonna has so many great posts on police wife life at Child At Heart, but this isn't explicitly a police wife blog at all – she also has lots of fun crafts and DIY projects! Great if you're in search of a like-minded police wife who's great at DIY stuff.
Mommy Octopus
Similarly, Erin at Mommy Octopus is a police wife blogger who writes about a variety of subjects, but has lots of great posts specifically on law enfircement support.
Whichever of these bloggers you enjoy reading, I'm just happy to help you connect with others through technology!
Tell me: Are there any I missed? Feel free to leave a comment and let me know!
RELATED POSTS